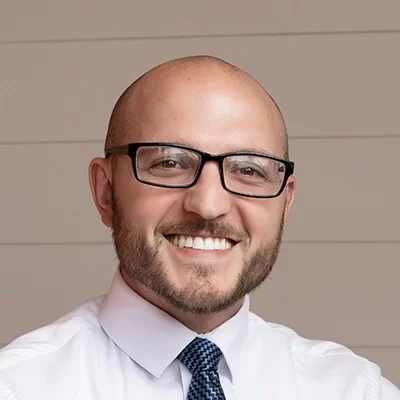 Chiropractor
Chase O'Keefe D.C.
If a friend, colleague, or family member has referred you to the office, they may have already told you how passionate Dr. Chase is about what he does and his commitment to his practice members. He strives to provide an exceptional and unique experience for families on their health journey.
He believes chiropractic care is a necessary cornerstone in every person's life, young or old, to help them achieve an improved quality of life for the rest of their life for themselves and their family. Continue to read about the journey of who he is and why he does what he does!
It was nearing his high school graduation; and like all graduates, the excitement to have his parent's and family watch him cross the stage was growing.
However, that excitement for Dr. Chase and his family had become but a hope and prayer. Two weeks prior to his graduation, Dr. Chase and his family held the hand of their father as he took his last breath. His last words to Dr. Chase were "Stay strong, little buddy."
Dr. Chase was confused, frustrated, vulnerable, and ultimately lost. He no longer had his dad in his corner to guide him through the upcoming unknowns of life nor the help or guidance taking on this crazy world. He was placed at a fork in the road, but he took those four last words that his father spoke as empowering and made an instant commitment to his family to be the foundation in keeping them strong and moving forward. Dr. Chase recalls watching his father deteriorate every day; when it seemed like he should have been gaining strength, he was becoming weaker and sicker. This just didn't make sense to him and was the catalyst to him pursuing an education first in Exercise Science and eventually Chiropractic.
Many are led to believe that they were born to be sick. Dr. Chase believes that you were born to heal and express health on all levels. Chiropractic has been and continues to be his platform which allows him to continue to lead and help guide people through their scary unknowns. He knows it to be his purpose to help others on their journey from pain, suffering, hopelessness, dis-connect, and what may feel like defeat-into health, hopefulness, and a possibility to an improved quality of life.
"Just like his commitment to his family and friends, he honors that same level of commitment to each individual in the office and know you have someone in your corner."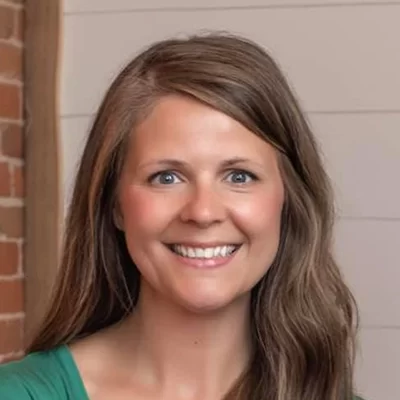 Office Assistant
Elizabeth O'Keefe
If you would have told Elizabeth, a Clear Lake, WI native, that someday she would be the co-owner of an innovative and faith-based chiropractic office, she would have said you were nuts!
Elizabeth was a successful three-sport student athlete in high school, obtaining an academic scholarship to continue her education thereafter. She graduated from University of Wisconsin- Eau Claire with honors and a degree in Social Work. Through volunteering, she learned early on that she enjoyed working with the elderly population and their families. From nursing homes, to rehab clinics, to county agencies, she has touched the lives of many in Northwest Wisconsin! Now, you can find Elizabeth greeting you with a smile at the front desk! When she is not at the office, she enjoys spending time with family, hiking with their dog, Maylee, or rummaging antique stores for unique finds!
"I have been a chiropractic patient my whole life, since I was a baby. However, since meeting my husband, I have come to know chiropractic care at a very different and personal level. The human body is truly a miracle, and being able to see patients heal by removing interference to the nervous system has been nothing short of amazing and … well, miraculous! I am honored to be working at Anchored Chiropractic with Dr. Chase, and look forward to being involved in the community!"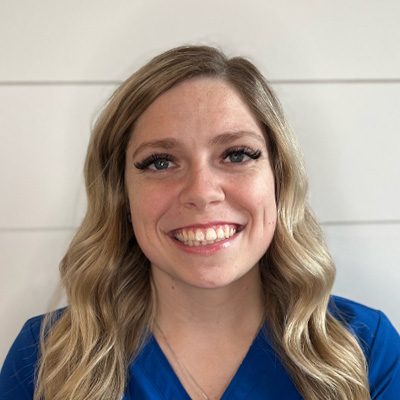 Chiropractic Assistant
Ali Tunnicliff C.A.
Hi, I'm Ali! I grew up in New Richmond, WI and have two dogs, Tex and Jack. I enjoy going to Northern Wisconsin and spending quality time with friends and family. My favorite food is steak (medium rare to be exact). One thing I love about being on the team at Northern Roots Family Spinal Care is getting to know the patients and seeing them get better and feel great!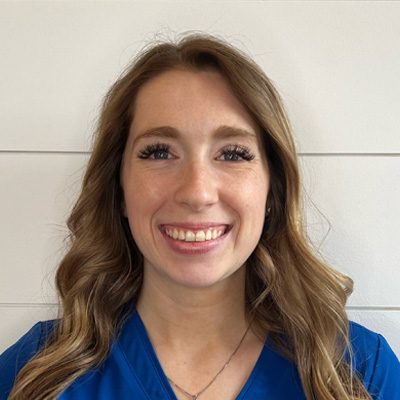 Chiropractic Assistant
Emily Utecht C.A.
Hi, I'm Emily! I am from New Richmond, WI but just built my first home with my husband Bryan in Emerald, WI! We have a goofy little girl named Payton and one chocolate lab named Bear! I enjoy doing my side business of eyelash extensions and spending time with my family and friends!
I'm a shopaholic and will never turn down pasta or coffee! One thing I love about being on the team at Northern Roots Family Spinal Care is getting to work with my sister Ali everyday and seeing all the patients leave here happy after a good adjustment!
Chiropractic Assistant
Emma Williamson C.A.
Hi, I'm Emma. I grew up in Baldwin but now live in Amery with my husband, Josh, and my two step kids, David and Anna. I love in my free time spending time with my family, cooking and baking, decorating, and taking road trips to the North Shore.
I've been a chiropractic assistant for over 10 years and am honored to now be working with the team here at Northern Roots. I've been going to chiropractors from a very young age and enjoy the wonderful and many benefits adjustments can do for our bodies!
OFFICE HOURS
---
Monday
9:00am - 12:00pm
3:00pm - 6:00pm
---
Tuesday
3:00pm - 6:00pm
---
Wednesday
9:00am - 12:00pm
3:00pm - 6:00pm
---
Thursday
9:00am - 12:00pm
3:00pm - 6:00pm
---
Friday
9:00am - 12:00pm
---
Saturday
Closed
---
Sunday
Closed